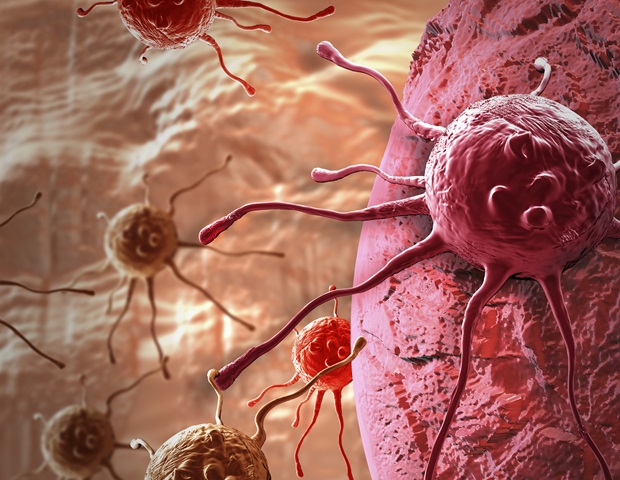 A new study by Yale Cancer Center (YCC) and Smilow Cancer Hospital researchers suggests that the drug venetoclax aids therapy for relapsed/refractory myelodysplastic syndromes, especially when paired with azacytidine. The early findings were presented today at the 61
st
American Society of Hematology (ASH) meeting in Orlando, Florida. The annual conference is attended by an international audience of more than 25,000 hematology professionals.
Over-expression of the BCL-2 protein, which helps to regulate cell death, is implicated in various cancers. This ongoing phase 1b clinical trial is testing venetoclax, an oral BCL-2 inhibitor, in patients with relapsed/refractory myelodysplastic syndrome (R/R MDS).
Lead author of the study, Amer Zeidan, MBBS, MHS, associate professor of medicine (hematology) at YCC
One cohort has received venetoclax (in one of two dosages) as monotherapy and a second cohort has been given azacitidine plus escalating doses of venetoclax. As of April 9 of this year, 22 patients were enrolled in the monotherapy cohort and 24 patients in the combination cohort. In the early analysis, venetoclax monotherapy and the combination therapy were well-tolerated, and most adverse events were manageable.
Overall survival was estimated at 57% after six months among the monotherapy patients, and at 83% after nine months among those given the combination treatment. "Both early results compare favorably with historical data," added Zeidan. "But we still have more to learn, as the study is still ongoing."