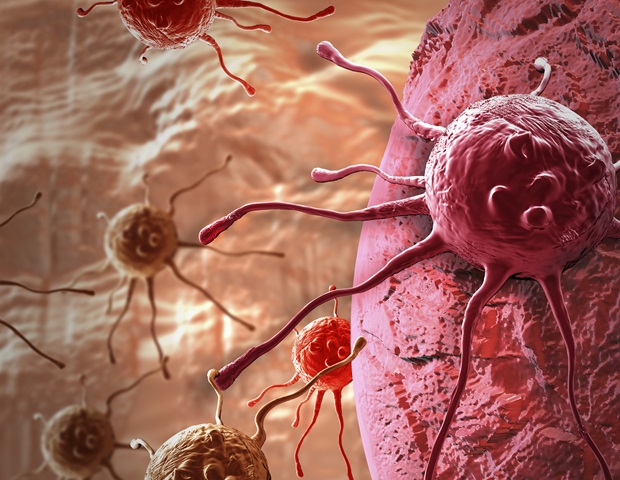 In a clinical trial led by Yale Cancer Center (YCC) and Smilow Cancer Hospital, researchers aim to exploit DNA mutations in the treatment of two blood and bone marrow cancers, a different tacit than the more traditional approach of blunting or switching off genetic mutations linked to cancer.
Scientists reported on the PRIME trial today at the 61
st
American Society of Hematology (ASH) meeting in Orlando, Florida. The annual conference is attended by an international audience of more than 25,000 hematology professionals.
Namrata Chandhok, M.D., a Hematology fellow at YCC and first author of the research, presented the structure and rationale of the PRIME trial under the mentorship of Thomas Prebet, M.D., Ph.D., associate professor of Medicine (Hematology) at YCC. "The trial is defined as a proof of concept, biomarker-driven, multi-institution, phase II open label clinical trial," said Chandhoka. "It will test the effect of olaparib, a PARP inhibitor which amplifies existing DNA damage, in relapsed or refractory Acute Myeloid Leukemia (AML) and Myelodysplastic Syndrome (MDS)."
Selected patients will have mutations in one of two genes (Isocitrate dehydrogenase-1 and -2, or IDH1/2), which occur in up to 20% of patients with AML, and up to 12 % of MDS patients. These mutations produce an impaired ability to repair DNA damage, likely due to the unusual molecule it produces, known as (R)-2-hydroxyglutarate, or 2-HG. The PARP inhibitor is expected to selectively induce synthetic lethality - cancer cell death due to inability to self-repair - in AML and MDS patients with IDH1/2 mutations. The PRIME trial will also test the utility of 2-HG and other DNA damage markers as potential biomarkers of response to olaparib. The drug has proven effective in BRCA1/2 mutated breast and ovarian cancers; BRCA1/2 is also a damaged DNA repair molecule.