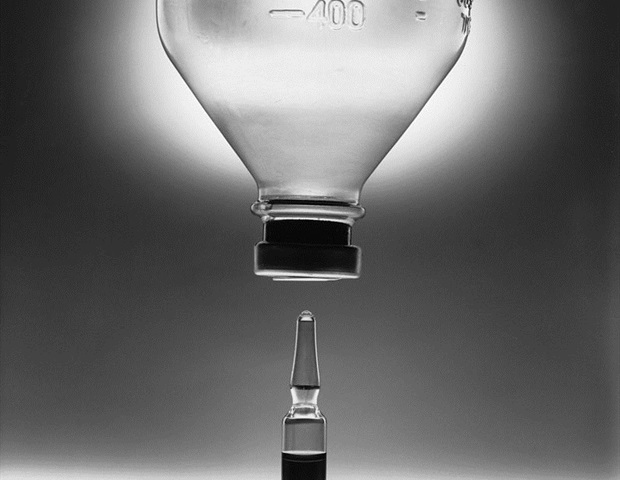 Investigators in the Blood and Marrow Transplant Program at Rutgers Cancer Institute of New Jersey compared outcomes for patients having undergone allogeneic stem cell transplant when post-transplant cyclophosphamide (PCy, a type of chemotherapy) was added as part of standard treatment to prevent disease through an immune response (immunoprophylaxis) than if this standard treatment was given alone.
Results of the work, which showed an increase in the number of patients who were free of disease and off immunosuppression at one-year in the PCy cohort, are being shared as part of a poster presentation at the American Society of Hematology Annual Meeting in Orlando this week by lead investigator Dennis Cooper, MD, chief of blood and marrow transplantation at Rutgers Cancer Institute. Dr. Cooper, who is also a professor of medicine at Rutgers Robert Wood Johnson Medical School, shares more about the retrospective, single-institution study.
Why is this topic important to explore?
After an allogeneic transplant, apart from relapse, graft-versus-host disease (GVHD) is the most severe complication associated with bone marrow transplant. GVHD can dramatically decrease quality of life, and the medications used to control GVHD place patients at increased risk for infection. One of the major problems in allogeneic transplantation is that strategies used to reduce the risk of GVHD, often increase the risk of relapsed disease.
Tell us about the work and what you and your colleagues found.
We found that the strategy of adding post-transplant cyclophosphamide to standard immunoprophylaxis resulted in one-year survival, which is comparable to standard therapy, and a statistically significant higher percentage of patients who were both disease-free and off immunosuppression one year after transplant. This implies that we reduced complications without decreasing the cure rate.
Why are these results significant?
Reducing the immunosuppressive burden after transplant is likely to be associated with earlier, more frequent return to normal life. In addition, as there is growing use of giving additional treatment after transplant in patients at high risk for relapse, the best situation to deliver that therapy is in patients who are off immunosuppressive drugs as the latter may complicate delivery of further therapy.
Rutgers Cancer Institute of New Jersey