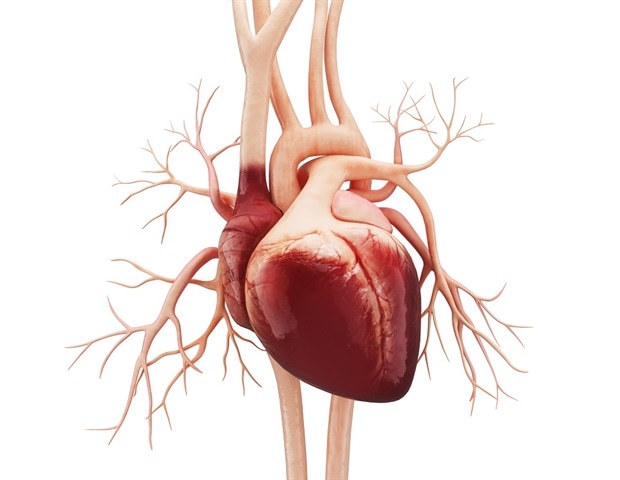 Cardiac research in Sheffield has received a major boost from the British Heart Foundation (BHF) in the form of an £800,000 award to develop a new gene therapy to treat cardiovascular disease (CVD).
The BHF has awarded £799,778 to Professor Paul Evans at the University of Sheffield's Department of Infection, Immunity and Cardiovascular Disease (IICD) for a project to identify a new drug treatment which will 'switch off' genes that promote CVD.
The BHF Programme Grant is the first in Sheffield, and will allow Professor Evans and two new postdoctoral early career researchers to explore the various mechanisms which cause atherosclerosis. This is a disease characterised by the accumulation of cholesterol-rich fatty material in the arteries that leads to angina, heart attack and stroke.
The team has identified a gene in the inner layer of the arteries of the heart (the endothelium) that is important in promoting the development of CVD.
Professor Evans said:
We will be identifying a drug to target a gene which contributes to the build-up of fatty material in the arteries.
Switching this gene 'off' will make the arteries in the heart less 'leaky', preventing cholesterol from building up and causing blockages which present as heart attacks and stroke.
The highly collaborative project will see scientists from the University of Sheffield's IICD and gene specialists from the Department of Neuroscience partner with national and internal research colleagues.
"We are partnering with many organizations known for their research excellence, including scientists at the Georgia Institute of Technology in the USA who will contribute their expertise and technology to process and develop the resulting gene therapy," added Professor Evans.
Tim Chico, Professor of Cardiovascular Medicine and Head of IICD, said:
Research into the causes of heart disease is vitally important, especially when it remains a leading cause of death in the UK.
The continuing support of the BHF is a reflection of the high-quality research programmes which put the University of Sheffield at the forefront of the development of new treatments which will slow, or stop, the progression of heart disease in the future.
Professor Jeremy Pearson, Associate Medical Director at the British Heart Foundation, said:
Atherosclerosis, where there's a build-up of fatty substances in the blood vessels, is an underlying cause of life-threatening conditions such as heart attacks and strokes. We know that variations in our genes play a part in the development of atherosclerosis, so if these genes can be 'switched off', many lives could be saved from heart and circulatory diseases.
Funding for this research has only been made possible through the generosity of the public who support us.
The award follows the recent discovery by University of Sheffield Professor Endre Kiss-Toth and his team on the role of macrophages, a subset of immune cells, in the development of CVD. This research has opened up another potential new target for future treatments to slow or stop the progression of heart disease.