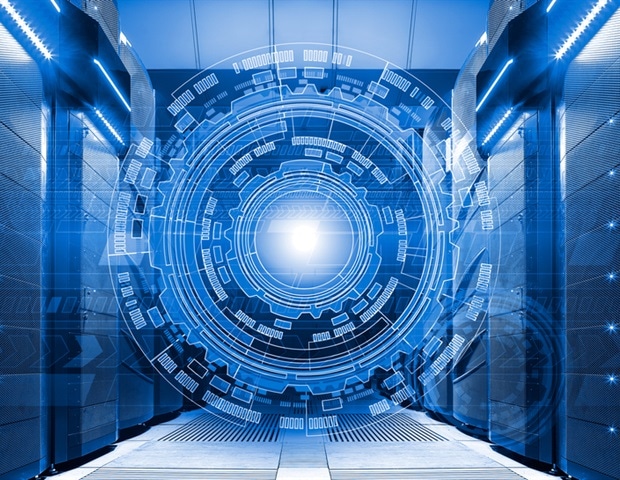 In an unprecedented partnership, a digital social enterprise and four UK health charities are coming together to harness the power of artificial intelligence (AI) for good - creating the UK's first AI coaching tool of its kind to support long term health conditions.
Reason Digital is teaming up with Parkinson's UK, the Stroke Association, Muscular Dystrophy UK and the MS Society to develop the project, which is set to transform the way medical advice and information is delivered to almost half-a-million people in the UK.
The Digital Health Assistant (DHA) will use machine learning to develop an understanding of the person being supported and continues to adapt to their needs over time based on interactions. This allows DHA to provide emailed content and support specific to the individual's needs, making it more effective than current alternatives.
The tool has been designed to tackle common issues pervading chronic conditions in the UK, including the lack of tailored and up to date information available for people who've recently been diagnosed, and staff shortages.The four charities involved expect it to dramatically improve the quality of practical and emotional care on offer to individuals following a diagnosis and, longer-term, support them in successfully managing their condition.
The DHA learns from a combination of the best support workers in the UK and the experiences of thousands of healthcare professionals. Bespoke, targetted support can include things like about medication and diet, appointments and updates, managing work, or adjusting to new symptoms, depending on what the tool learns about the person.
Alison Butt, 52, a health visitor living with Parkinson's who tested the assistant, explained:
When I first heard about an AI health assistant I thought it sounded innovative and wanted to take part in a project to help others with Parkinson's.
I have been living with the condition for the last year after noticing a tremor in my right hand. Following diagnosis by a neurologist Iwas given a hefty folder of information which was overwhelming. I refused to Google my condition and instead found the Parkinson's UK website very helpful. I joined a local support group and spoke to my friend who also has the same condition.
I've found there's an ongoing process of coming to terms with the condition. The DHA trial was a real eye-opener, I liked the idea of receiving weekly bite-sized tips and this influenced me to find new ways to slow the disease down. I discovered specially designed exercises for those with Parkinson's such as PD Warrior, which helps improve functionality and prolong quality of life. The weekly classes I attend are motivating, run by neuro physios and help correct posture and strengthen your core."
Richard Nash, 54, a physiotherapist living with Parkinson's who trialled the system, added:
After being diagnosed in January I was asked to take part in the DHA pilot. It was great as there is a real need for two-way information sharing and up-to-date content that's relevant to each stage of your condition. When it's developed DHA will be a reliable and relevant portal that's efficient and accessible. It will act as a gatekeeper that can be accessed at any time online, so users won't have to spend hours researching from unofficial sources online.
The main challenge I've encounteredsince diagnosis is a psychological one, as I'm concerned about keeping my job and thinking about the future. It's been hard coming to terms with how things will be. I found researching Parkinson's online hard as there's no filter and some sites are untrustworthy. DHA is a real breakthrough as it's convenient, can be accessed at home, is official and guides you every step of the way. "
Matt Haworth, co-founder of Reason Digital, said:
Understandably there's a lot of fear around the implications of AI for society. The reality is that whether it empowers us or oppresses us simply depends on who's using it. That's why with DHA, we're putting the power of AI in the hands of people who need support for their long-term health conditions.
Diagnosis of a serious health condition such as Parkinson's, Muscular Dystrophy or multiple sclerosis, or experiencing a stroke, naturally generates an abundance of questions for the person receiving the news. Online research so often results in unanswered questions and out of date, generic information which just adds to the stress and anxiety of an individual's situation. What people want is curated information and updates from a trusted source."
Ed Holloway, director of services and support for the MS Society, commented:
What's incredible about this project is that it's four charities coming together to achieve in partnership something we couldn't alone. It's not just our communities who will benefit, more than 100,000 people live with MS in the UK but down the line this tool could help millions more living with chronic conditions.
The future is changing rapidly, and we need to adapt with it to find new and innovative ways to support people. Having access to tailored, information and personalised support is a critical part of that, which right now our health service isn't equipped for. Digitising healthcare where we can is an essential solution, and one we're excited to embrace."
Catherine Woodhead, Chief Executive of Muscular Dystrophy UK, said:
There are over 70,000 people living in the UK with a range of rare and ultra-rare muscle-wasting and associated conditions. Our research shows there is an overwhelming need for personalised content which can be met by CHAP/DHA, providing tailored support for individuals and families to live well with muscular dystrophy. I welcome the opportunity to work in an innovative, collaborative and cost-effective way as part of the partnership."
Juliet Bouverie, Chief Executive at the Stroke Association said:
When stroke strikes, part of your brain shuts down, the control centre for who we are and what we can do. Recovery is tough but with the right specialist support and a ton of courage and determination, the brain can adapt. DHA offers an opportunity to support stroke survivors by giving them information based on their own needs, access to self-recovery tools, and connecting them with others in the stroke community so they can see the possibilities for recovery.
We're looking forward to the next stage when stroke survivors will be involved in helping to create a digital assistant that doesn't just help with their recovery but transforms it. We're delighted to be part of a great partnership that's delivering innovative solutions using tomorrow's technology."
Steve Ford, Chief Executive at Parkinson's UK, said:
Having access to the right information is crucial for people coming to terms with a recent diagnosis of Parkinson's and their loved ones. That's why we're excited to collaborate with Reason Digital to develop CHAP, to provide tailored and accessible emotional support and information to people with the condition.
Parkinson's affects over 145,000 people in the UK and through the CHAP tool, we hope to reach thousands more people with information tailored to their specific needs."