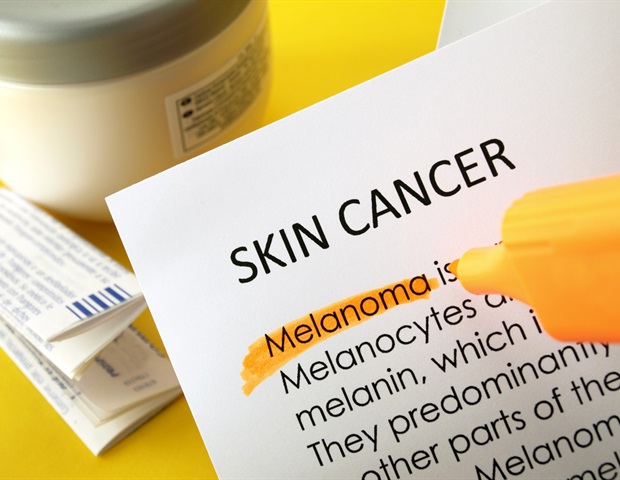 New clinical data published in Journal of American Medical Association (JAMA) demonstrates first-in-class AI algorithm is able to diagnose skin cancer with a high-level of accuracy comparable to a clinical specialist.
The study, which is the first of its kind to explore the use of AI in dermatology, was led by the Royal Free London NHS Trust to evaluate the clinical assessment of over 1500 skin lesions in a real-world setting at seven different hospitals.
The prospective, diagnostic trial saw DERM, the AI platform created by Skin Analytics, correctly identified all malignant lesions (100% sensitivity) with an average AUROC of 95.8% with 65% specificity versus 70% specificity and a 77% AUROC score demonstrated by the clinical experts.
DERM, a CE marked medical device, was developed as a tool to aid clinicians in identifying 11 common skin lesion types, including melanoma.
The incidence of melanoma is increasing faster than any other form of cancer, and it is responsible for the majority of skin cancer deaths. Patients in whom melanoma is diagnosed at stage I have more than a 95% chance of survival compared with 8-25% with a stage IV diagnosis, highlighting the importance of early and accurate diagnosis.
In this study, more than half of the melanoma diagnoses were either "in situ," meaning stage 0, or less than 1 mm deep, emphasizing the role that AI could play in the critical detection of thin or early-stage lesions.
As this investigation primarily aimed to understand the clinical accuracy of the algorithm, there are efficiency savings and economic impacts for health systems still to be counted, however, the potential benefits of low-cost and accurate screening methods are clear.
Dr. Harpreet Sood, is a GP and an advisor to global health and technology companies. He was previously Associate Chief Clinical Information Officer and Senior Fellow to the CEO of NHS England and commented:
With an increasing number of skin-related consultations and referrals in the NHS, this technology provides a potential tool for clinicians to better manage more dermatology cases in the community, enable appropriate referrals and reduce variation in diagnosis and management of skin-related cases."
Guy Boersma, Managing Director of Kent Surrey Sussex Academic Health Science Network and AI Lead for the national AHSN Network, also said:
AI offers lots of promise to the health and care sector, with a clinical workforce struggling to keep up with demand from a growing and ageing population. Image recognition technology is particularly promising, offering 'augmented insight' and what Eric Topol calls 'the gift of time' to busy clinicians. Increasing the research evidence-base for AI generally, and image-recognition diagnostics in particular, is a national and international priority which will bring the potential benefits of AI technology to NHS patients faster."
Skin Analytics Founder, Neil Daly commented:
At Skin Analytics we're extremely proud to have this pivotal study into the effectiveness and accuracy of DERM published in a prestigious publication. We hope this real-world evidence will go some way to demonstrating that, when used as a tool to support physicians, AI has the potential to improve access to assessments, reduce the burden of skin cancer on the NHS, and ultimately ensure that more people are diagnosed earlier and can access life-saving treatment sooner."

Skin Analytics

Journal reference:
Phillips, M., et al. (2019) Assessment of Accuracy of an Artificial Intelligence Algorithm to Detect Melanoma in Images of Skin Lesions. JAMA Network Open. doi.org/10.1001/jamanetworkopen.2019.13436.